Concrete Contractor Video Gallery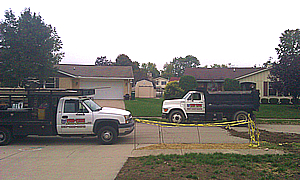 Pro-Tech Custom Concrete locally owned and family operated has been providing excellent service to the Dayton area since 1990. We take on all types of jobs, big or small, and go the extra mile to exceed our customers' expectations.
Below are some videos showing some of our commercial work. You can see the quality of the work and our employees working together to finish a quality product. We strive to make every client happy no matter how small or how large the job may be. Give us a call today to discuss your project!
ProTech Concrete Contractor Dayton Ohio
Concrete Contractor Dayton Ohio concrete replacement
Concrete Contractor Kettering Centerville Springboro Ohio
Concrete Contractor Kettering Centerville Troy Tipp City
Pro Tech Custom Concrete Contractor Dayton Ohio Area